Introducing Local Notifications!
---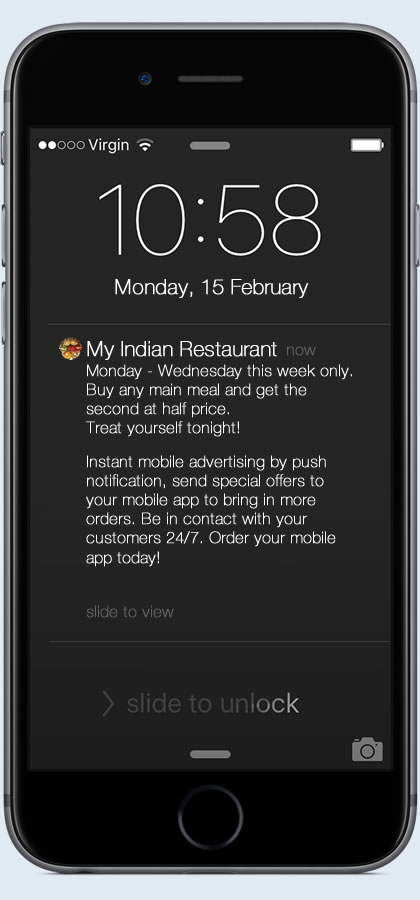 Wouldn't it be great to be able to instantly tell all your customers every time you have a special offer. You might want to cut the price of all chicken dishes by 20% just for today, or offer a discount on quiet nights. Just send out a local notification. Every one of your customers that has your app installed on their iPhone or Android device will know about it instantly.
These days people are never very far from their smartphones, in fact the mobile has replaced keys and wallet as the first thing most people grab before leaving home.
You don't need to know their mobile number or their name, it's not a text message, if the app is installed the notification will be displayed instantly and to make sure it's seen an alert will sound. The app doesn't even need to be running.
Instant advertising directed only to your customer is a powerful tool, any number of special offers, upcoming functions and money saving deals can be delivered instantly to their mobiles.
Advertising is expensive and comes with no guarantees the right people are going to see it.
With instant push notifications your advertising is directed only to the people that matter, your customers.
Contact us here for more information or call us on 07 3804 1762 or 0415 205 720